Carpet and Rug Cleaning Services
Are you looking for carpet cleaning services? Is your carpet looking dull and lifeless? Regular cleaning can maintain the overall look of your home, but a deep clean by professionals breathes new life into your space and gives your carpet that sumptuous look it had when it was first installed.
Our professional, efficient, and courteous staff stands ready to lend their expertise to our full menu of carpet cleaning services, including:
Carpet water damage
Steam cleaning
Hardwood and laminate floor cleaning and buffing
Commercial cleaning
For the most advanced technical oriental rug cleaning in Asheville,NC, call Five Step Carpet Care.
Persian and Oriental rugs bring a touch of elegance to any room, and if cared for correctly, can be passed down from generation to generation. To ensure that your fine Oriental rug lasts through the years, it's best to have it professionally cleaned.
 Our team of experts is highly trained in the specific needs of exotic rugs. No matter how delicate your rug, take comfort in knowing it is in capable hands. Please view our process for Oriental Rug Cleaning by watching our video.
Five Step Carpet Care has been cleaning Oriental Rugs for the local homeowners and businesses of WNC since we started. We have the specialty equipment and experience you are looking for in a company. Our rug shop is located right in West Asheville, NC and you can drop off your rug there or have us pick it up for a nominal fee.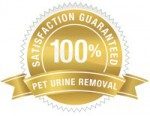 For in-home rug cleaning, we only use 100% all-natural and biodegradable cleaning products. Our cleaners contain no bleach, no enzymes and are colorless. We always do a spot test for color bleeding – even if we've cleaned your rug before. We also clean normal-weave area rugs of any material and any age.
When you need rug cleaning in Asheville, NC, you can count on the professionals at Five Step Carpet Care NC. Don't trust your rug to any other cleaning service – let the experts handle the care and maintenance of your area rug for a lifetime of beauty and value.
Green Upholstery Cleaning
At Five Step Carpet Care NC, our team of professionals are committed to providing every customer with the customized, thorough service that they need when it comes to cleaning their upholstery, carpets, and rugs.
Your upholstered furniture gets a lot of continual punishment. You use this furniture all of the time – that's what it's there for – and unless you cover the pieces with plastic, they're going to get dirty, dingy, and dull.
We make it our job to give your furniture's upholstery new life, making it look fresh and vibrant again. Check out our furniture and upholstery cleaning page for more information and the cleaning process.
Tile and Slate Cleaning and Sealing
Do you have tile and grout in your home that need cleaning? If so, save your time, your money – and your knees! – and let us handle the job for you. Our tile and grout specialists will get your tile areas sparkling like new again. We can handle any surface – including:
Bathrooms – tubs, showers, and floors
Kitchens – floors, backsplashes, counters, walls
Outdoor areas – terraces, decks, patios, pool areas
Traffic areas – hallways, foyers, staircases
Wood Floor Cleaning and Polishing
Cleaning your hardwood floors can be quite a chore and a confusing one at that. Many types of wood flooring cannot be cleaned with liquids and as such require special coatings in order to truly shine. We only use 100% all natural and biodegradable cleaning products. Our cleaners contain no bleach, no enzymes and are colorless.
If cleaning alone isn't enough to make your wood floor shine, Five Step Carpet Care NC can screen off the older urethane or wax coating and refinish your floor in new gloss, leaving your old wood floor looking as good as new. Give your old wood floor new life with a cleaning from Five Step Carpet Care NC.
Commercial Carpet Cleaning
Carpet cleaning is necessary at commercial properties. High traffic from customers and employees means a high level of wear and tear on carpets. Regular professional deep cleaning prevents buildup of dirt and dust in carpet fibers. Not only does this make your commercial property look better, but it will be better for everyone's health.
Our professional cleaners use the best fast-drying equipment and methods, including hot water extraction and industrial drying equipment. We can also clean tile and hardwood surfaces with efficient, environmentally friendly cleaners.
Or Call Us at: 828. 772. 1824
Business Hours:
Monday – Friday: 8:00 AM – 8:00 PM
Saturday: 9:00 AM – 5:00 PM
Sunday: 9:00 AM – 5:00 PM
Rug drop off by appointment only