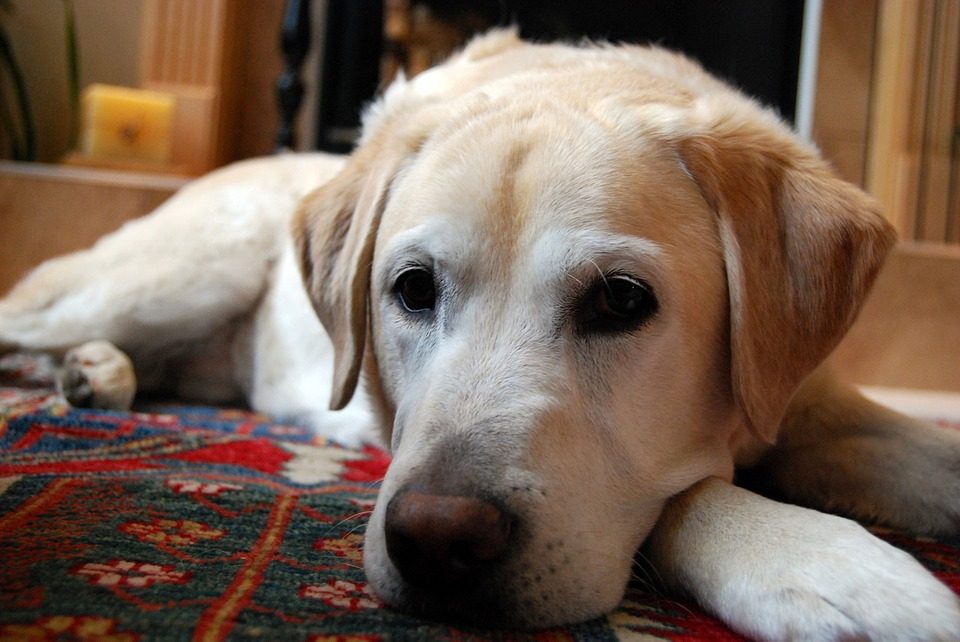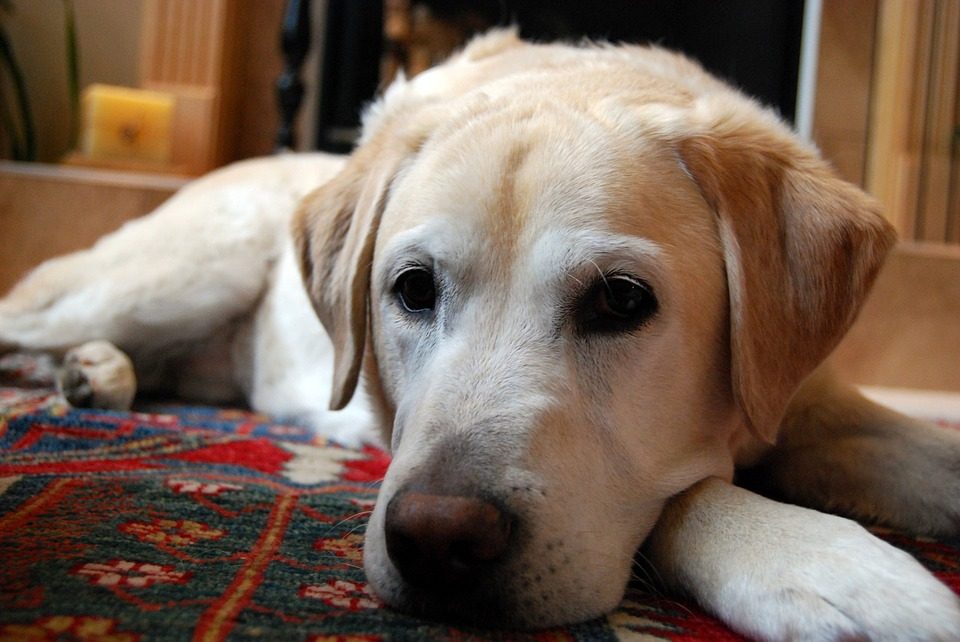 It's often said that carpet and dogs don't mix, but that's not necessarily true. While some pet owners eschew carpets and rugs because of the inevitability of pet stains, there are actually several benefits to having carpets in a dog-friendly home.
With carpets, you don't have to worry about scuffs and scratches on the floor from doggy claws, like you would with wood floors. And carpet provides a slip-free surface that keeps puppies and elderly dogs from losing their balance and slipping down the hall. Another great benefit is the sound-muffling quality of carpet, which is great if your dog likes to make midnight security rounds. Otherwise you'll probably get used to being awoken by the clickety-clack of claws at an indecent hour of night.
It's true that attention to detail with regards to vacuuming is more of an issue with carpets than hard floors. While you'll likely be vacuuming the same amount regardless of what type of floor covering you choose, carpets need a bit of extra care to ensure that all of the dog hair and dander is lifted out of the carpet pile.
As far as pet stains go, our advice is to keep young, not-yet-potty-trained pets kenneled or kept in hard-floored areas of the house when not supervised. Same goes for elderly dogs who may be more accident-prone. But with dogs, accidents are inevitable. Whether it's urine stains, muddy paw prints, or broken potted plant, eventually a dog-related stain will happen. And when they do, rest assured Five Step Carpet Care can get them out at a reasonable cost and without harsh chemicals that pose health risks to your furry companions.
Our unique five step cleaning process eliminates stains and odors all the way down to the mat of the rug or carpet. And we do it without the use of bleach, detergents, perfumes, dyes, or enzymes. So if you live in the Asheville, NC area and have dogs in your home, you'll probably want to keep our number on the fridge!
(By the way, it's 828.237.3237.)
https://www.fivestepcarpetcarenc.net/wp-content/uploads/2014/05/5-Step-Logo.jpg
0
0
Scott Finney
https://www.fivestepcarpetcarenc.net/wp-content/uploads/2014/05/5-Step-Logo.jpg
Scott Finney
2018-06-26 20:52:26
2018-06-26 20:52:26
A Dog Owner's Guide to Clean, Healthy Carpets