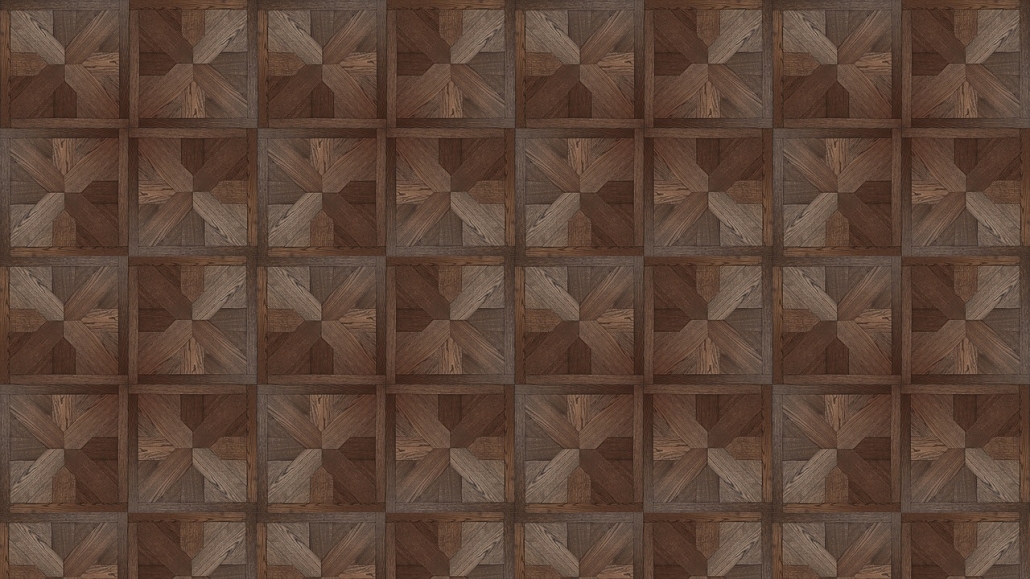 Humans have been building homes for at least 400,000 years, but it was only in the 1600s that we got around to making floors out of wood. Prior to that, the floors of most houses were made of bare dirt or stone.
The first wood floors in Europe were simple. Just a few rough-hewn pine planks supported by joists, or even split logs set into the dirt with the cut side facing up. These early wooden floors were nothing like the elegant, polished interiors we associate with hardwood flooring today. They were unfinished, and smoothing was accomplished through years of regular foot traffic, not by sanding and polishing. Think of how many splinters you might have gotten in your feet after installing a wood floor in your home if you lived in the early 1600s!
Soon artisans began to refine wood flooring. By 1625, wealthy Europeans could pay to have intricate parquet floors installed in their homes. These floors were made by hand-cutting pieces of wood into small shapes that could be arranged together in repeating geometric patterns.
The abundance of timber in the New World made wood floors much more commonplace. But most American settlers and pioneers did not have much use for the impressive, artisan-crafted designs used in wealthy European homes. Early American plank floors were simply the most practical option in a country full of old-growth forests. The floors tended to be simple, with the boards cut at random widths and lengths and no stain or varnish applied.
The innovation of shiplap joinery made wood floors more durable and less prone to developing gaps, through which cold air, moisture, and small objects could pass.
In the 1700s, people began to apply painted designs to their wood floors. These could range in complexity from simple checkerboards to ornate vining or flowering patterns. Stain and varnish did not become common until the late 1800s.
During the Industrial Revolution, the process of making hardwood flooring became much less labor-intensive. Whereas before each plank would have to be sawn individually by no less than two men, now steam-powered lumber mills and woodworking machinery could process more boards in a day than two men could do in an hour. The technology meant wood floors could be produced more cheaply, and the finished product would be more uniform and attractive.
Still, the installation process was much more labor-intensive until the invention of the electric sander. Prior to that, floors had to be hand-scraped or have loose sand rubbed over them.
The 1940s and 50s saw a decline in the use of wood for flooring, as carpets and other flooring materials like linoleum grew in popularity. But nowadays, people are turning back to hardwood flooring for its simplicity, durability, and beauty.
Who knew the history of wood flooring could be so interesting? The history buffs at Five Step Carpet Care aren't just here to regale you with factoids, though. If you live in Western NC and are in need of professional wood floor cleaning services, give us a call at 828.237.3237 or drop us a line today!
https://www.fivestepcarpetcarenc.net/wp-content/uploads/2014/05/5-Step-Logo.jpg
0
0
Star
https://www.fivestepcarpetcarenc.net/wp-content/uploads/2014/05/5-Step-Logo.jpg
Star
2021-02-23 00:09:49
2021-02-23 00:09:49
A Brief History of Wood Floors