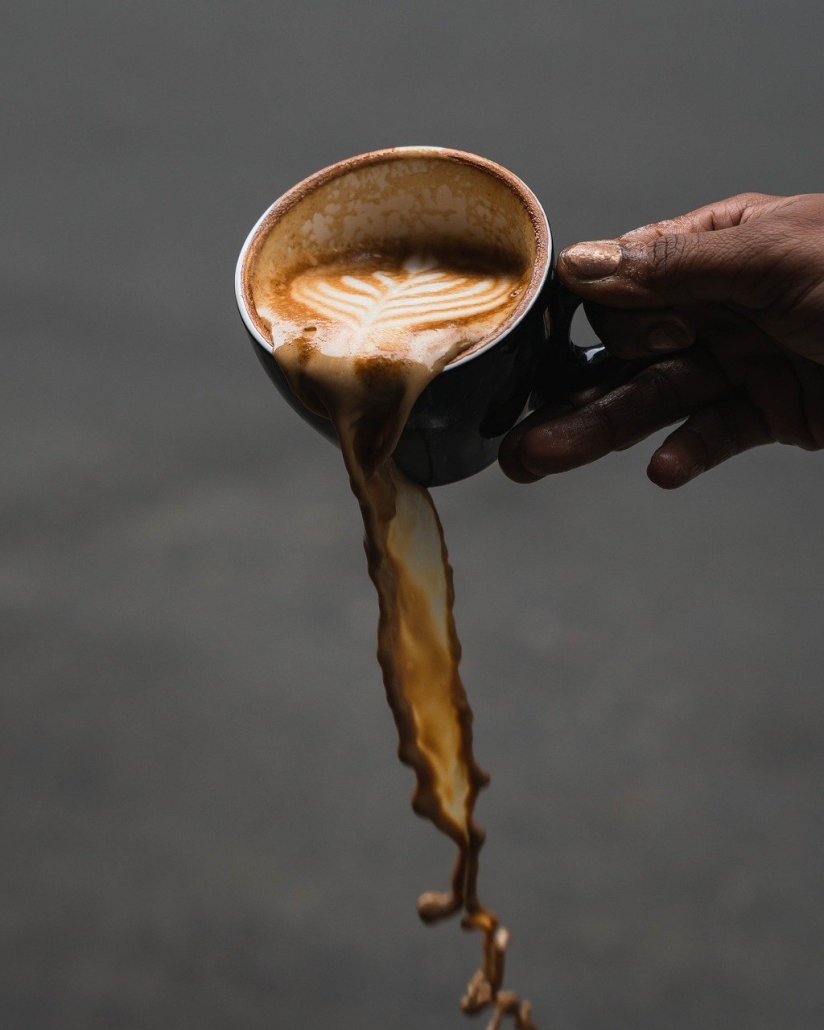 Accidents happen, and a coffee spill on your beloved upholstery is a common mishap. The good news is that you can effectively tackle coffee stains using non-toxic cleaning solutions or items already found in your home. In this guide, we'll walk you through the steps to remove coffee stains from upholstery while keeping your cleaning routine eco-friendly.
Steps to Remove Coffee Stains:
Blot immediately. Act swiftly as soon as the coffee spill occurs. Grab a clean, white cloth or paper towel and gently blot the stain. Avoid rubbing, as this can push the coffee deeper into the fabric.
Create a cleaning solution. Mix a solution using equal parts of cold water and white vinegar. Alternatively, you can create a mixture of mild dish soap and cold water. Both solutions are non-toxic and effective at breaking down coffee stains.
Test in an inconspicuous area. Before applying the cleaning solution to the stained area, test it in an inconspicuous spot on the upholstery to ensure it doesn't cause any color fading or damage.
Blot and lift. Dip a clean cloth into the cleaning solution and gently blot the coffee stain. Work from the outside of the stain towards the center to prevent spreading. As you blot, you'll notice the stain transferring from the upholstery to the cloth.
Let sit. If the stain is particularly stubborn, or if the coffee spilled had creamer or other dairy products in it, the vinegar solution will still work, but it will take longer. After the first blotting, you may need to reapply the solution and let it sit for a few minutes before blotting again.
Rinse and repeat. After several rounds of blotting, rinse the area with cold water using a damp cloth to remove any cleaning solution residue. Blot the area with a dry cloth to absorb excess moisture. If the stain persists, repeat the process until it fades.
Allow to air-dry. Once the stain is gone, allow the upholstery to air-dry naturally. Keep the area well-ventilated to speed up the drying process.
Fluff and restore. After the upholstery is dry, gently fluff and restore the fabric's texture using a soft brush.
Removing coffee stains from upholstery doesn't have to involve harsh chemicals or toxic cleaners. With non-toxic solutions like vinegar or mild dish soap, you can effectively tackle coffee stains while being mindful of the environment. Remember, prompt action and gentle blotting are key to successful stain removal. By following these steps, you can preserve the beauty of your upholstery and enjoy your favorite beverages worry-free!
https://www.fivestepcarpetcarenc.net/wp-content/uploads/2014/05/5-Step-Logo.jpg
0
0
Star
https://www.fivestepcarpetcarenc.net/wp-content/uploads/2014/05/5-Step-Logo.jpg
Star
2023-08-18 10:49:59
2023-08-18 10:49:59
How to Remove Coffee Stains from Upholstery with Common Household Ingredients