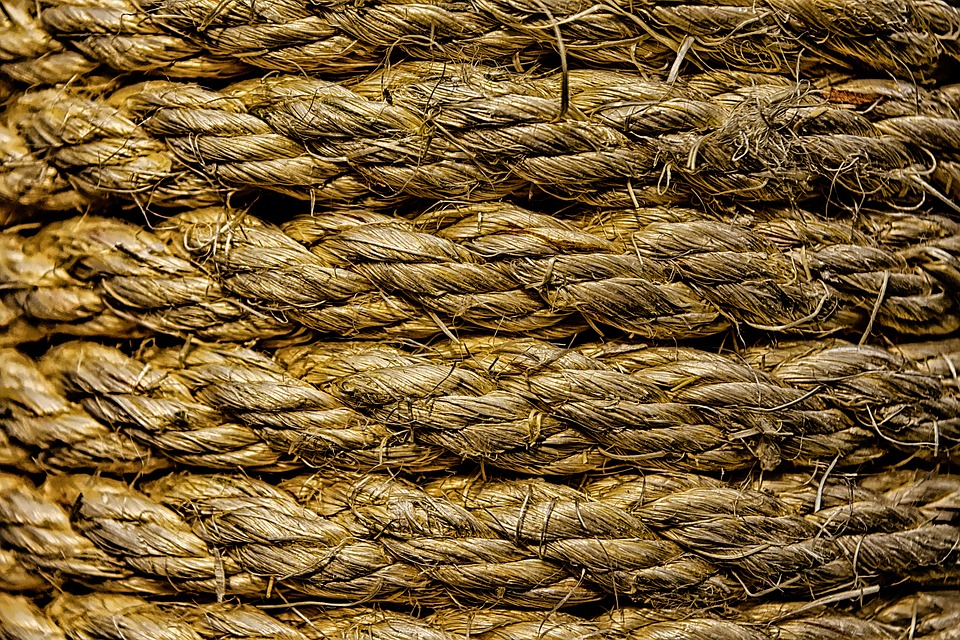 Are you scratching your head trying to figure out how to clean your woven grass rug? Obviously you can't throw it in the washing machine or use a regular carpet cleaner on it. And most spot cleaning products on the market are intended for cotton, wool, or synthetic fiber rugs. So how do you clean one that's made of grass?
Rugs made of woven grass are more commonly referred to as "sisal" or "seagrass" rugs. They are among the simplest types of rugs to maintain because they are made with dried vegetation that does not attract dust and is impervious to bacterial growth. For the most part, just regular vacuuming is enough to keep sisal and seagrass rugs looking great for years.
But what about spills and stains? Most types of stains on sisal and seagrass rugs can be spot cleaned fairly easily at home, using these DIY instructions:
Immediately blot the spill with paper towels or a clean white cloth. Try to remove as much moisture as you can before moving on to step 2.
Dilute a PH-neutral detergent with room temperature water. Gently brush the rug fibers without allowing them to become fully saturated.
Blot away the moisture with paper towels or a clean white cloth.
Repeat steps 2 and 3 as needed.
Hang the rug in the sun to dry, or use a blow dryer to quickly evaporate any remaining moisture.
If this DIY method doesn't work for you, or if you are unsure about the type of stain you're dealing with, you might want to seek help from a professional.
Five Step Carpet Care offers a sisal rug cleaning service in the Asheville area of western North Carolina. If you're in the area, give us a call at 828.237.3237 or get in touch via our contact form today!
https://www.fivestepcarpetcarenc.net/wp-content/uploads/2014/05/5-Step-Logo.jpg
0
0
Star
https://www.fivestepcarpetcarenc.net/wp-content/uploads/2014/05/5-Step-Logo.jpg
Star
2019-08-13 17:21:10
2019-08-13 17:21:10
How to Clean Woven Grass Rugs