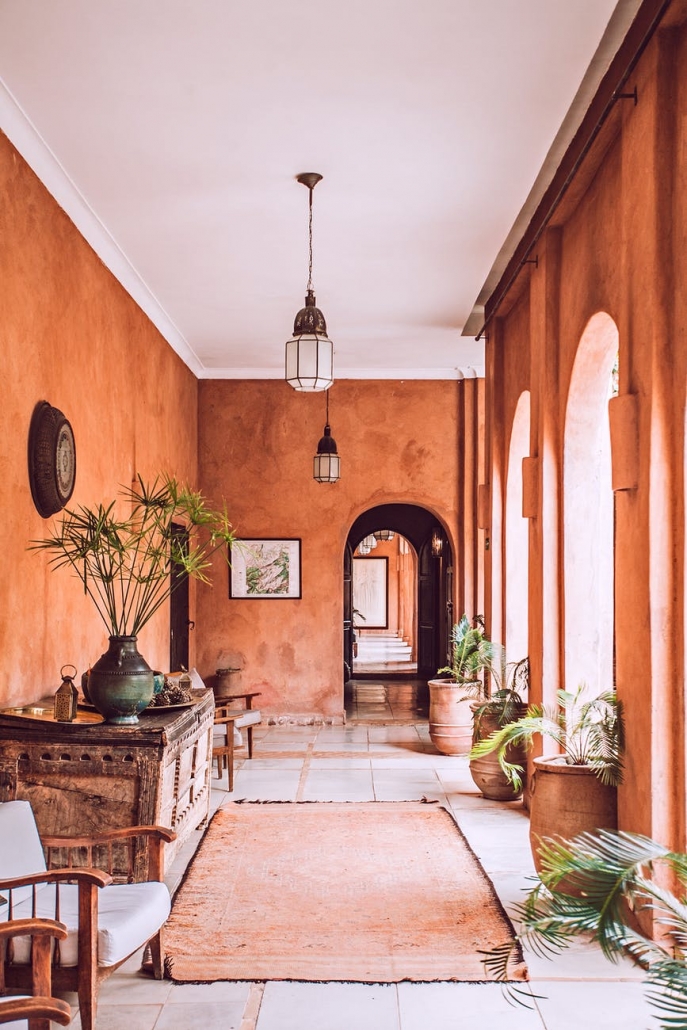 Outdoor rugs are a popular addition to patios, decks, and backyard grilling spaces. They can provide extra comfort, a splash of color, and a sense of home-iness to any outdoor living space. But by their very nature, outdoor rugs are going to pick up a lot more dirt and dust than their indoor cousins. So, how to clean an outdoor rug? Read on to learn some tips.
Sweeping
Just like indoor rugs, outdoor rugs need regular maintenance to stay looking their best. Most outdoor rugs are woven with durable material, and you can sweep them. We recommend you use a soft-bristle broom to do this. Vacuuming is not the best solution when it comes to removing dust and debris from outdoor rugs, as too much vacuuming can harm the fibers.
Stain Removal
Barbecue sauce splatters? Beer spills? No problem. It's fairly easy to remove most stains from an outdoor rug. Try to attack the stain immediately, if possible. Simply mix some mild detergent (laundry detergent or dishwashing liquid works well) in water and dab at the stain with a clean, dry cloth. For more stubborn stains, try club soda. Avoid using harsher cleaners on your outdoor rug. If you've tried all the milder solutions and the stain still won't come out, it might be time to call in your local rug cleaning professional.
Hosing Off
Potting soil spill? One thing that's nice about outdoor rugs as opposed to indoor ones is that they are made of tougher materials and can withstand a lot more in terms of traffic. This also means that you can simply hose them off with the garden hose to remove a lot of the dirt that they pick up. To prevent mildew growth while the rug is drying, make sure to hose off your rug on a day with low humidity and full sun. But go ahead and use the high pressure hose setting. The rug won't mind.
Mold
If your outdoor rug has been subjected to very wet or humid weather and doesn't get much sunlight, it might develop patches of mold. The first thing you'll want to do in this case is to use white vinegar to kill the mold. Pour or spray it on full-strength and let it sit for a couple of hours. Then rinse with warm water and scrub clean with a brush.
To prevent mold from forming on your outdoor rugs in the first place, keep them in a sunny location or move to a sunny location for a day every couple of weeks.
Drying
Outdoor rugs dry just fine in the sun, regardless of whether it's summer or winter. Spread it on the ground or drape it over a railing in full sun, then when the first side is dry, flip it over to the other side. If the weather isn't cooperating, you can hang the rug up in front of a high powered fan for a few hours, then repeat on the other side.
If you live in the Asheville, NC area and need help cleaning your outdoor rugs, don't hesitate to give Five Step a call at 828.237.3237 or drop us a line. We'll be happy to help!
https://www.fivestepcarpetcarenc.net/wp-content/uploads/2014/05/5-Step-Logo.jpg
0
0
Star
https://www.fivestepcarpetcarenc.net/wp-content/uploads/2014/05/5-Step-Logo.jpg
Star
2021-06-24 13:48:54
2021-06-24 13:48:54
How to Clean an Outdoor Rug