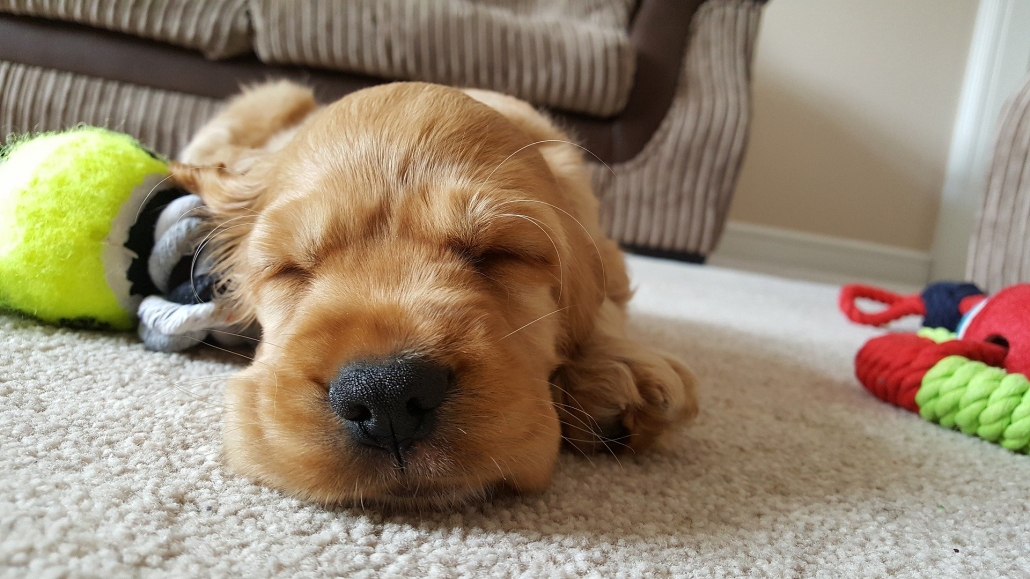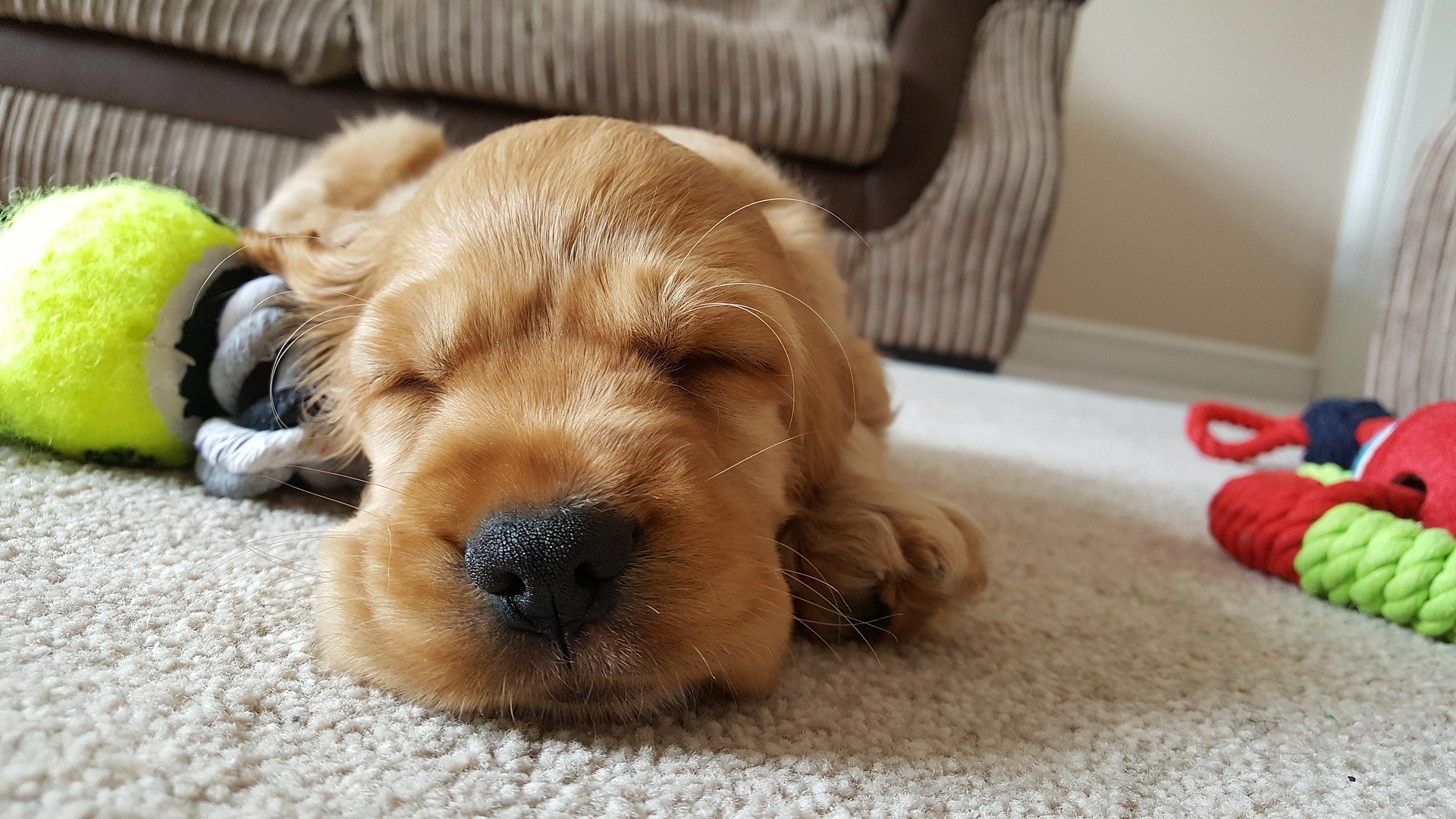 If you have dogs or cats, no matter how well they're trained, accidents will happen. It's inevitable. No one loves cleaning up poop off of carpet (or anything else, for that matter) but as a pet owner and a reasonably clean person, you're going to have to roll up your sleeves at some point and just do it.
It's commonly believed that feces stains do not come out of carpet without professional cleaning. This is true sometimes, but not always. If you notice the poop while it's still relatively fresh, you should be able to remove the stain without too much trouble. It's when you fail to notice it right away, or when it gets smeared into the carpet pile, that the stains might not come out with DIY methods. In that case, a professional carpet cleaner is probably your best bet.
But assuming your pet has just left their present recently, here are the easy steps you can take to clean the stain up quickly and efficiently.
You will need paper towels, a bottle of club soda, some regular liquid dish soap (Joy or similar), and a clean, dry cloth or towel. Once you have your materials ready, follow these steps:
Using your paper towels, remove any solid pieces and dispose of them.
Pour a small amount of club soda on the stain. It will bubble, and the bubbling action will lift the remaining poop to the surface of the carpet.
Blot with your dry cloth or towel.
Repeat steps 2 and 3 until you've lifted up as much of the stain as possible.
Squeeze a small amount of dish soap onto the stain, and rub it in. (Don't use too much dish soap, as the residue might be difficult to rinse out.)
Pour one final bit of club soda on top of the dish soap. It will foam up.
Use your cloth to massage out the remaining poop residue.
Allow the carpet to dry, and then fluff it back up.
You'll be surprised how well this non-toxic method works for removal of feces stains from carpet!
Now, you would think that poop stains are the worst offending stains your pets can make. But that's actually not true. Urine is worse, since it spreads and seeps down into your carpet. Even if you remove the stain, the odor will stay behind. This type of deep-set odor can be nearly impossible to get out with DIY methods. So that's when you definitely need the help of professionals!
Five Step Carpet Care has helped hundreds of pet owners with this exact problem. Rest assured, we can get the odor out! If you live in the Asheville, NC area and have a pet stain or pet odor problem in your house, call Five Step at 828.237,3237 or drop us a line to get a quote.
https://www.fivestepcarpetcarenc.net/wp-content/uploads/2014/05/5-Step-Logo.jpg
0
0
Star
https://www.fivestepcarpetcarenc.net/wp-content/uploads/2014/05/5-Step-Logo.jpg
Star
2020-01-30 12:36:41
2020-01-30 12:37:42
How to Clean Up Poop Off Carpet