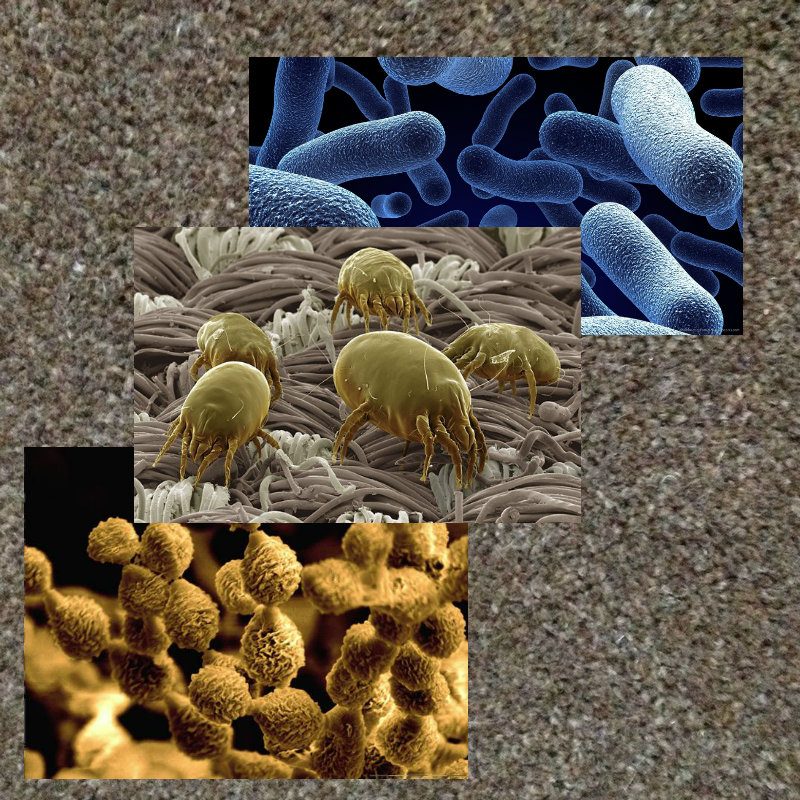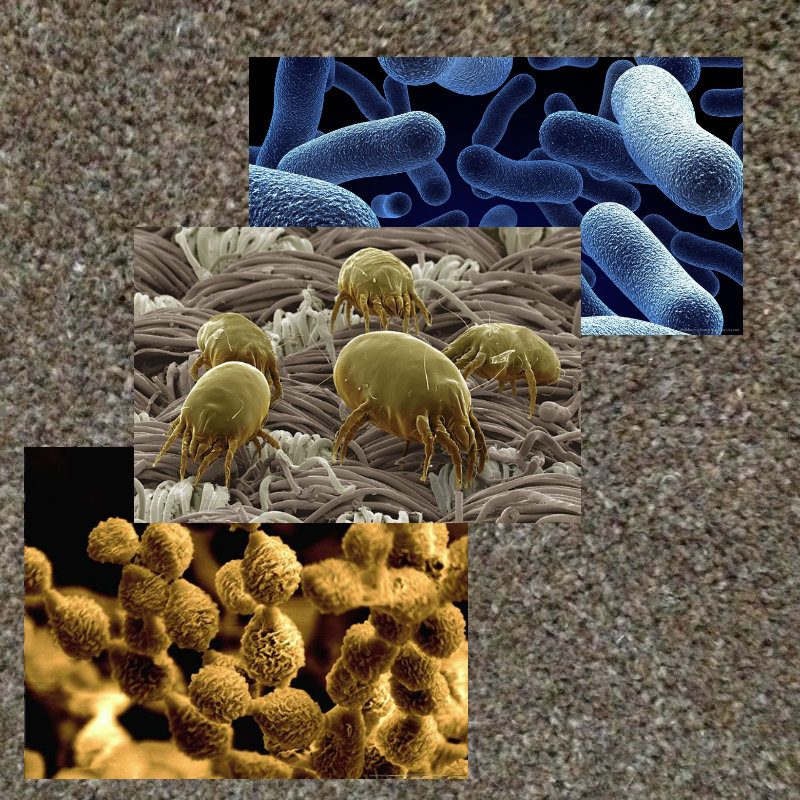 Does Your Home Harbor Carpet Health Hazards?
Everyone wants a clean home. That's why Americans spend $168 billion a year on cleaning supplies, with the average family of five spending upwards of $700 per year, not including services like professional home or carpet cleaning. But as savvy homeowners know, true cleanliness goes deeper than the surface.
When you prep raw meat in your kitchen, for instance, you'll want to clean up afterwards. You could just wipe up with a wet paper towel, or even worse, a dirty cloth—and that might make the prep surface look clean, but appearances can be deceiving. Beneath the façade teems an army of germs and bacteria. So we use antibacterial cleaning agents, whether they be commercial products or natural ones like a vinegar solution, to produce not just a clean appearance, but a healthy environment in the place we prepare our meals and spend so much of our time as a family.
The same applies to carpets. Carpet health hazards often go unaddressed, because they are invisible. Most people vacuum their carpets about once a week—more if they have pets. Vacuuming does its part to keep your carpet looking clean, and it also does a pretty good job of dealing with certain unwanted debris and particulates, like mold spores. But for a healthy clean you can trust, carpets require occasional deep cleaning.
A carpet that is overdue for a deep cleaning can harbor all kinds of microscopic carpet health hazards, from bacteria and viruses to mites and fungi. Vacuuming alone can't tackle these undesirables. Some of these contaminants may be odor-causing, which will, over time, impact not just your health, but also your enjoyment of your home. A professional deep clean can eliminate those threats and leave you confident in not only the cleanliness, but also the healthiness of your home.
Five Step Carpet Care can help you maintain a healthy environment in your home with our unique, environmentally friendly process. We can consult with you beforehand about your carpet maintenance goals, whether you have stains that need addressing, or odors to be eliminated, or just want to get rid of any invisible health threats hiding in the fibers of your carpets. Our cleaning solutions are 100% non-toxic, so you don't have to worry about additional health threats being introduced to your home in your effort to clean it.
Not sure if your carpets are due for a deep cleaning? Check out our blog post on how to plan a maintenance schedule for your carpets.
If you live in the Asheville, NC area, give us a call at 828.772.1824 or use our contact form to schedule a consultation. You can also keep touch by liking our Facebook page. We hope to hear from you soon!
https://www.fivestepcarpetcarenc.net/wp-content/uploads/2014/05/5-Step-Logo.jpg
0
0
Scott Finney
https://www.fivestepcarpetcarenc.net/wp-content/uploads/2014/05/5-Step-Logo.jpg
Scott Finney
2015-08-26 15:21:56
2015-08-26 15:23:03
How Healthy is Your Home?