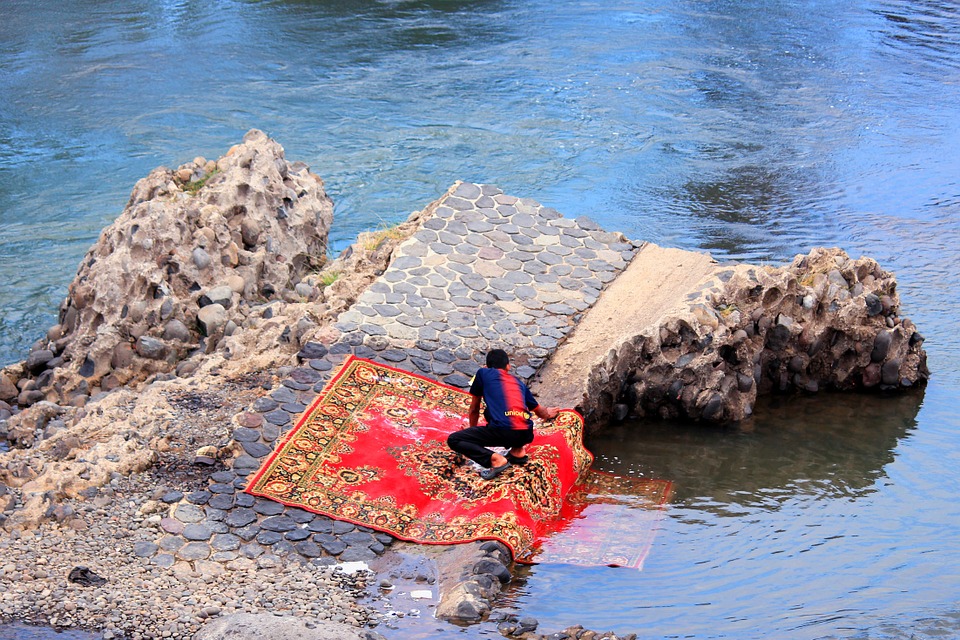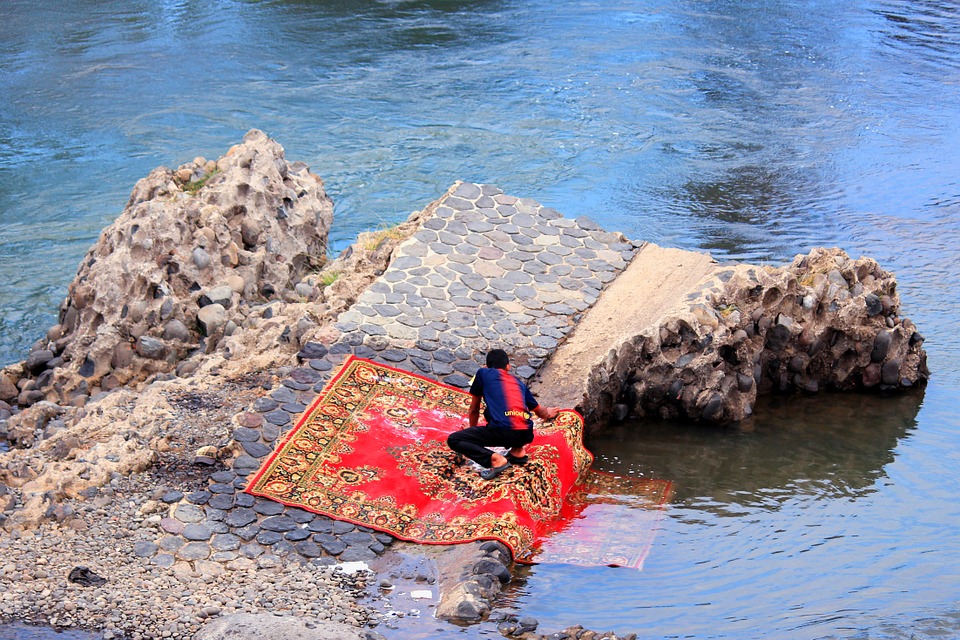 We've been in the carpet cleaning business for a long time, and when it comes to bad carpet cleaning tips, we've probably heard them all. From applying hairspray to carpet stains, to "ironing out" wax spills, here are the top seven worst pieces of advice we've heard!
Just Google it. Actually, no, don't. Google is an amazing resource for a lot of things, but when it comes to carpet cleaning, your best use of Google (or any other search engine, for that matter) is to find a reputable carpet cleaning company in your local area. There's tons of "advice" on the internet for carpet cleaning, but just because you read something online doesn't make it true! You're much better off consulting a professional.
Use Dish Soap. Dish soap can be used for a lot of non-dish related household cleaning chores, but carpet cleaning is not one of them. Although the sudsing action of dish soap might, possibly, maybe remove or reduce the appearance of stains, it will also leave behind a soapy residue that will not come out without drenching the carpet with water, which can cause mold and mildew to grow on and beneath the carpet. Dish soap can also dull the color and change the texture of your carpet. So keep the dish soap in the kitchen, and leave carpet cleaning to the professionals!
Apply Hairspray. Honestly, who came up with this horrible advice? Hairspray leaves behind a sticky residue that will stiffen your carpet fibers and attract more dirt and contaminants over time. And it's almost impossible to rinse out. In fact, hairspray stains are one of the more common problems we help our customers with, so obviously it's a bad choice for a carpet cleaning agent. Remember: hairspray is for hair!
Clean with Vinegar. Vinegar is enjoying a new revival as a multi-purpose, all natural household cleaning agent. You can find articles online that recommend using vinegar for cleaning anything from toilets to clothing to silverware. It's true that vinegar is a powerful, non-toxic disinfectant, but it's simply not effective for removing dirt or stains. (Sorry, vinegar evangelists!) And so it is definitely NOT a good choice for carpet cleaning applications.
No. Just, no. First of all, if you use hydrogen peroxide on your carpet, you run a very real risk of bleaching or adulterating the color of the carpet. Secondly, peroxide can be harmful to the carpet fibers, causing them to fray. Again, leave the carpet stains to the professionals and leave the hydrogen peroxide in the bathroom where it belongs!
Just Use Water. "It's just water! What could it hurt?" Well, turns out, quite a lot. Applying water to a stain can cause the stain to spread, and, depending upon what caused the stain in the first place, wetting it could make it set into the carpet fibers and become permanent. If the stain was caused by an acidic agent, wetting it can reactivate the acid and potentially cause more harm to your carpet, and possibly to any people or pets who come into contact with the stain.
Use a Hot Iron to Remove Spilled Wax. It seems like a logical solution—heat up the wax and it will melt and be easy to get off of the carpet, right? Well, not really. Often times, wax spills sit at the top of the carpet fibers. Melting the wax again can cause it to run down into the mat of the carpet, and possibly through the carpet backing and onto the subfloor. Plus, putting a hot iron on your carpet is a fire hazard. And you definitely don't want to create a burn mark on your carpet. We can get out a wax spill, but we can't get out a scorch mark!
We hope that this blog post helped clear up some of the confusion about home carpet cleaning advice that's floating around the internet. If you live in the Asheville, NC area and you need carpet cleaning services from folks who know what they're doing, give us a call at 828. 772.1824 or drop us a line now!
https://www.fivestepcarpetcarenc.net/wp-content/uploads/2014/05/5-Step-Logo.jpg
0
0
Scott Finney
https://www.fivestepcarpetcarenc.net/wp-content/uploads/2014/05/5-Step-Logo.jpg
Scott Finney
2017-05-11 16:17:05
2017-07-15 20:44:43
The Worst Carpet Cleaning Advice We've Ever Heard