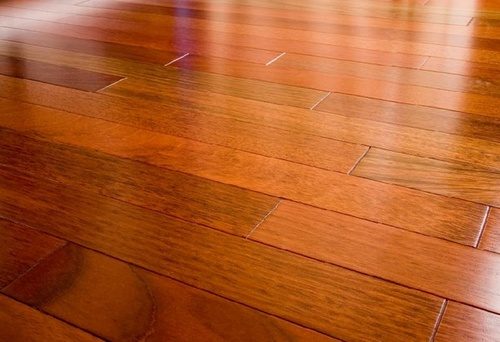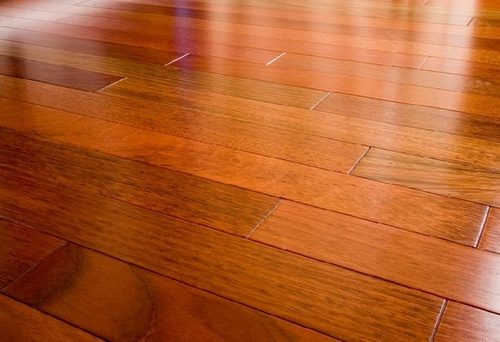 We don't just clean carpets! Clients in Hendersonville, NC and across western North Carolina call us for their wood floor cleaning needs, as well. And just as we've made a name for ourselves with expert quality carpet and rug care, our reputation for great, expert level hardwood floor cleaning and polishing has grown by leaps and bounds over the years.
Even though you keep your wood floors clean through regular cleaning, you might start to notice them looking duller and dirtier as the years go by. Pine and hardwood floors require periodic polishing to maintain their beauty and shine, and even engineered wood floors benefit from occasional deep cleaning. After years of foot traffic, the floor's finish can slowly wear off. Or if you wax your floors, the floor's luster could be hidden under layers of floor wax.
But DIY deep cleaning of your hardwood floor can take a lot of time and excessive elbow grease. Plus, there can be a lot of confusion surrounding the process, and without the proper tools, you may end up doing more harm than good. There are hundreds of cleaning agents on the market, and it can be hard to figure out which one is suitable for your wood floor. Liquid cleaners are not recommended for many types of wood flooring, which require special coatings in order to truly shine. Plus, engineered wood floors can't be polished because the polish will not adhere to the engineered floors.
Our superior wood floor cleaning process can restore the radiance of your floor, making it look brand new. And at Five Step, we only use 100% all natural and biodegradable cleaning products. Our cleaners are non-acidic and contain no bleach, no enzymes and no dyes or colors. Our impact on the environment is just as important to us as our customers' satisfaction.
If cleaning alone isn't enough to make your wood floor shine, we can remove the older urethane or wax coating and refinish your floor in new gloss, leaving your old wood floor looking as good as new.
Give your old wood floor new life and brilliance with a thorough deep cleaning from Five Step Carpet Care NC. We are your source for Hendersonville hardwood floor cleaning. If you live in Hendersonville, NC or the surrounding areas, give us a call at 828.772.1824 or use our contact form to get in touch today!
https://www.fivestepcarpetcarenc.net/wp-content/uploads/2014/05/5-Step-Logo.jpg
0
0
Scott Finney
https://www.fivestepcarpetcarenc.net/wp-content/uploads/2014/05/5-Step-Logo.jpg
Scott Finney
2016-01-13 19:32:26
2016-03-19 04:02:22
Wood Floor Cleaning Hendersonville NC