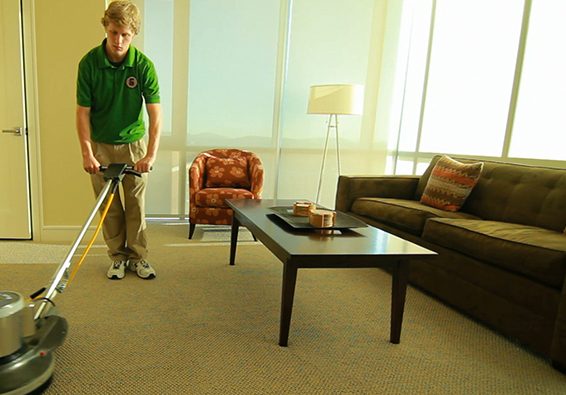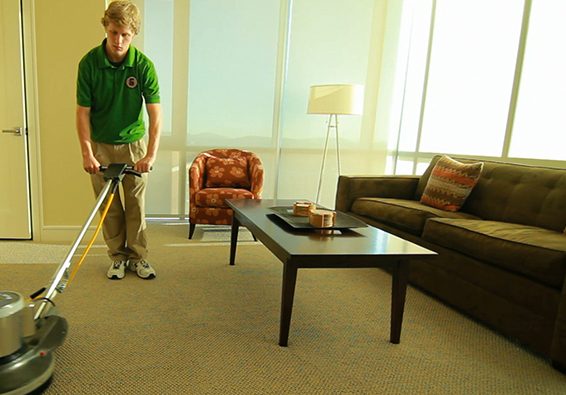 Sometimes our customers ask what they can do to prepare for their carpet cleaning. There's not much you need to do—we're pretty self sufficient. But there are a couple of simple preparations you can make to help ensure that your carpet cleaning goes smoothly and quickly.
Here's a carpet cleaning checklist that you can use to prepare on the day of your carpet cleaning.
Schedule your carpet cleaning for a day when you won't need to use the room. For instance, if you're having the carpets cleaned in your den, and your son's soccer team comes over on Thursdays after practice for pizza in the den, don't schedule your carpet cleaning on a Thursday. Once the carpet has been cleaned, keep your family members and pets out of the room for a minimum of 3-4 hours to allow the carpet to dry.
Pick up small items. Before the crew arrives, go through the room and do a quick pick-up. Move toys, magazine racks, sit-arounds, and other small items out of the room.
Remove breakables from the room. Our professional staff is very careful and conscious when it comes to the safety of your belongings. When using our equipment, we always try to remain conscious of our surroundings to prevent any mishaps. But, better safe than sorry. If you have fragile items hanging on the walls, for instance, it might be a good idea to get them out of the way before your scheduled carpet cleaning.
Get cats and dogs secured in another area of the house. Our carpet cleaning solutions are non-toxic and totally safe for you and your pets, but dogs and cats can get in the way when we're cleaning. Or they might be frightened of our equipment. So the best bet is to get your pets secured in another room while the carpet crew is at your home.
Move heavy furniture out of the way. We will move smaller items or furniture that can be slid from one side of the room to another, but please move all heavy items out of the room before our arrival. Or, our strapping crew can move your heavy furniture for you for an extra charge.
Vacuum if you want—or don't. Some of our clients prefer to vacuum the carpet before we arrive, but it's not necessary. We will vacuum prior to cleaning.
Prepare to be amazed! Your carpets are going to look GREAT after we're done. If you're prone to knee-weakness when you're pleasantly surprised, you might want to get a chair ready to collapse in!
And that's it! We'll take care of the rest.
We hope you found this carpet cleaning checklist helpful. If you are looking for a sustainable, green carpet cleaning service in the Asheville, NC area, contact us or give us a call at 828.772.1824 today!
https://www.fivestepcarpetcarenc.net/wp-content/uploads/2014/05/5-Step-Logo.jpg
0
0
Scott Finney
https://www.fivestepcarpetcarenc.net/wp-content/uploads/2014/05/5-Step-Logo.jpg
Scott Finney
2016-02-02 18:22:22
2017-01-10 11:45:41
Use this Carpet Cleaning Checklist to Prepare for Your Cleaning!