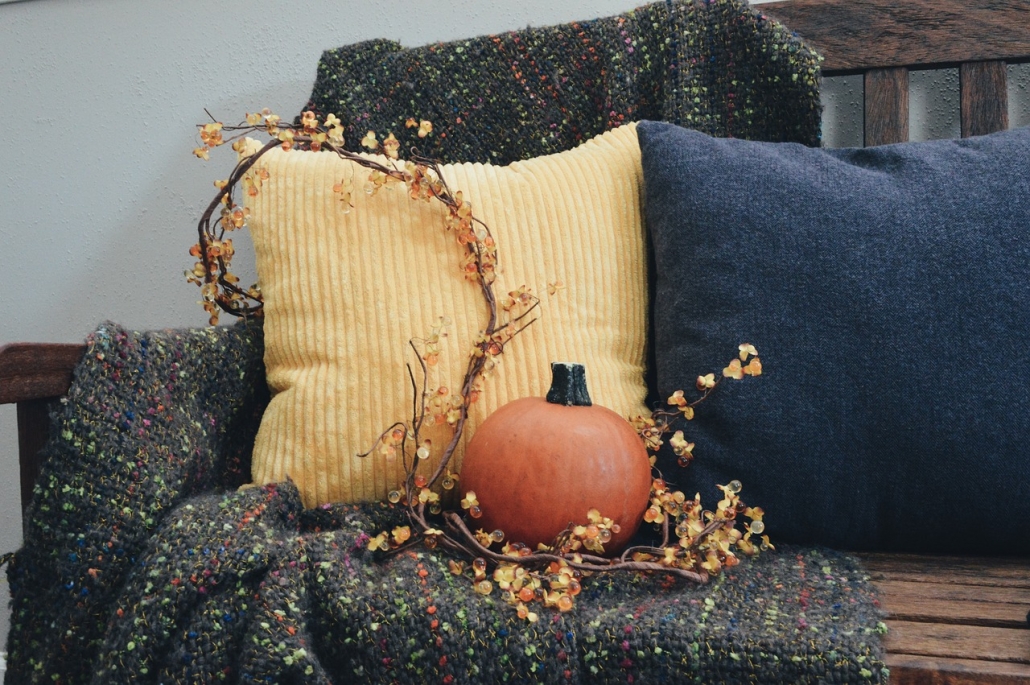 Everyone knows about spring cleaning, the time when we clear our house of the dust, dirt, and accumulated "stuff" of our winter hibernation. Fall cleaning is just as important, even though no one ever talks about it.
If spring is a time of renewal, a time when we want to release what's old and stale in order to let in new light and fresh air, then fall is a time of gathering. When the air turns crisp and cool and the leaves begin to fall from the trees, it's time to harvest what we sowed in the spring in order to create a warm and comfortable, homey space for the coming winter.
So what does a thorough fall-cleaning look like? Follow this checklist to make sure your home is ready for a warm and cozy winter!
Warmth: Clean the woodstove or fireplace, bring in firewood or order fuel, bring space heaters out of storage and dust them off.
Coziness: It's almost time to bundle up and hunker down! Bring winter clothes and blankets out of storage and launder or dry clean them so they'll be ready for cozy nights around the fireplace with hot chocolate.
Air Quality: Closing up the windows and settling in for winter means the air circulation in your house may be reduced. In order to keep the air clean and healthy throughout winter, you'll need to change the air filters on your furnace or HVAC system. Don't forget to bring air purifiers and humidifiers out of storage, as well.
Deep cleaning and dusting: Your family is going to be spending a lot of time indoors over the coming months, and breathing so now is a great time to clean and dust in all those places that get ignored during the busy summer. Sweep or vacuum under furniture, dust the curtains and blinds, and clean underneath the fridge and other appliances.
Carpets, rugs, and upholstery: To ensure your home is the coziest it can be during the cold winter season, you'll want to deep clean your carpets, rugs, and upholstery! Five Step can help with this process, of course! Give us a call at 828.237.3237 or drop us a line to get your free estimate today!
https://www.fivestepcarpetcarenc.net/wp-content/uploads/2014/05/5-Step-Logo.jpg
0
0
Star
https://www.fivestepcarpetcarenc.net/wp-content/uploads/2014/05/5-Step-Logo.jpg
Star
2022-11-17 11:43:07
2022-11-17 11:43:07
Fall Cleaning Checklist