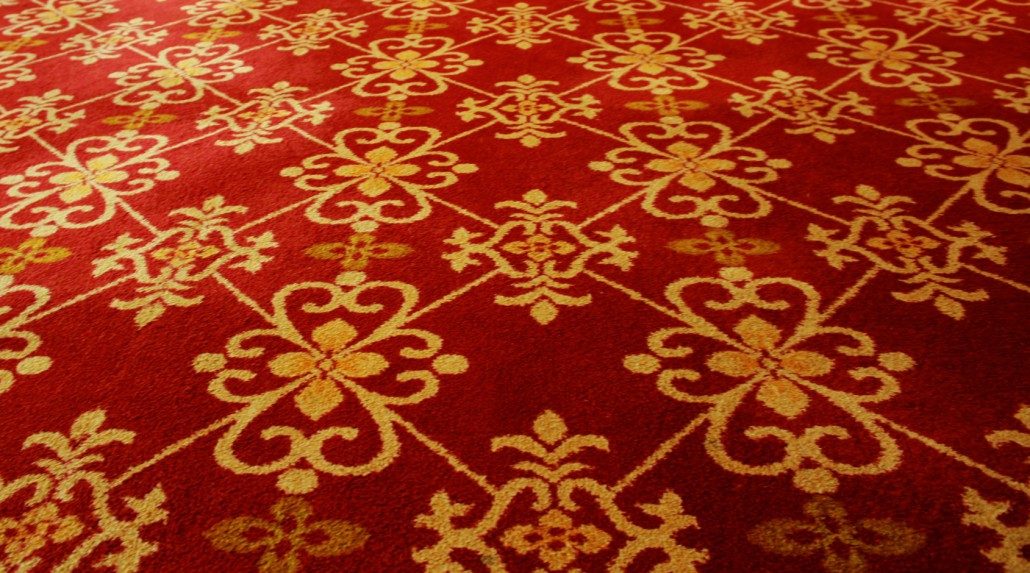 At Five Step Carpet Care, we provide Asheville carpet cleaning services not only for residential carpet and rug care, but also for Asheville's businesses, from offices to hotels to restaurants. If your business has carpet and gets a lot of foot traffic, seasonal carpet cleaning is not an option; it's a necessity. Regular carpet cleaning may seem like a large, extraneous expense. In fact, it might seem like you're saving money by not having it done. But have you ever thought about how much it may cost you to put it off?
When you calculate in missed revenue from customers deciding not to patronize your establishment due to dirty or dingy floors, and the bad reviews that get passed around as a result, dirt could be costing your business tens of thousands of dollars per year! It's certainly much easier on the budget, and better for your business' reputation, to invest in regular carpet and rug cleaning.
Our commercial clients in WNC include such high traffic businesses as Fun Depot, Abbington Green Bed and Breakfast and The Chocolate Lounge, plus many more. They prefer Five Step because of our green, non-toxic cleaning solutions, and the fact that when we clean the stains out of your carpets, they actually stay gone! Here's what Roy Dickerson of Fun Depot had to say about our Asheville carpet cleaning services:
"Talking about a Guy who knows how to clean carpets! We at Asheville's Fun Depot have had 5 or 6 carpet cleaning companies come to the Fun Depot to clean the carpets over the past 7 years. After they finished the carpets looked fine, but in a couple of days the stains resurfaced. A couple of years ago, I called Scott with Five Step to see what he could do. For the first time, the stains were gone. Scotty and his team are always very prompt and professional. I highly recommend his service for rugs or carpet!"
So if your business' carpets are starting to show wear, remember: it's cheaper to keep them clean and regularly maintained than it is to put it off til later!
In addition to rugs and carpets, we also clean wood floors, furniture, upholstery and tile and grout, and we serve Asheville, Hendersonville and all the surrounding areas. For more information or a quote, please call us at 828.772.1824 or use our contact form.
https://www.fivestepcarpetcarenc.net/wp-content/uploads/2014/05/5-Step-Logo.jpg
0
0
Scott Finney
https://www.fivestepcarpetcarenc.net/wp-content/uploads/2014/05/5-Step-Logo.jpg
Scott Finney
2015-03-26 17:34:06
2015-03-26 17:34:06
Asheville Carpet Cleaning for Businesses