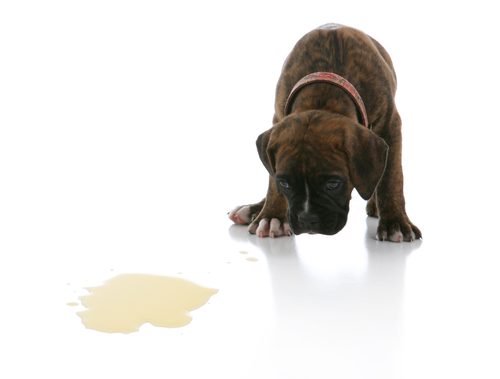 Do you have pet stains on your carpet or rugs? Don't firebomb yet! There IS a better solution. Five Step Carpet Care is the best choice for Asheville pet stain removal.
You may have heard stories from friends or relatives about how they hired a carpet cleaning company to get the dog or cat urine stains out of their carpet, and how it never really got rid of the odor, or the stains came right back. You might be thinking, "OMG! I've got to shell out thousands of dollars to replace all the floor coverings in my house!" Or worse: "It would probably be cheaper to just demolish the house and start all over!"
Not to worry. Five Step Carpet Care are Asheville's experts at pet stain removal.  We CAN get rid of those pet stains, and the odor, too! And they won't come back. (No guarantees that your pets won't make new ones, however!) Plus, unlike our competitors, our cleaning solutions are 100% green and non-toxic, because we care about the health of our customers, their families, their pets and our environment.
Our innovative cleaning process will make your carpets, area rugs, and even fine oriental rugs look (and smell!) as good as new. Our unique five steps leave no soap or residue behind on the carpets for dirt to be attracted to. Therefore, your carpets stay cleaner much longer. We offer pick up and delivery service for rugs. And we also offer an effective cleaning and polishing service for your hardwood floors, as well as green upholstery cleaning.
You shouldn't have to choose between having clean carpets and keeping your beloved pets. If you're struggling with pet stains and odor, don't set fire to your carpets! Pick up the phone and give us a call at 828.772.1824 or use our contact form to get in touch today!
https://www.fivestepcarpetcarenc.net/wp-content/uploads/2014/05/5-Step-Logo.jpg
0
0
Scott Finney
https://www.fivestepcarpetcarenc.net/wp-content/uploads/2014/05/5-Step-Logo.jpg
Scott Finney
2015-04-09 14:55:02
2018-06-28 15:48:29
Asheville Pet Stain Removal