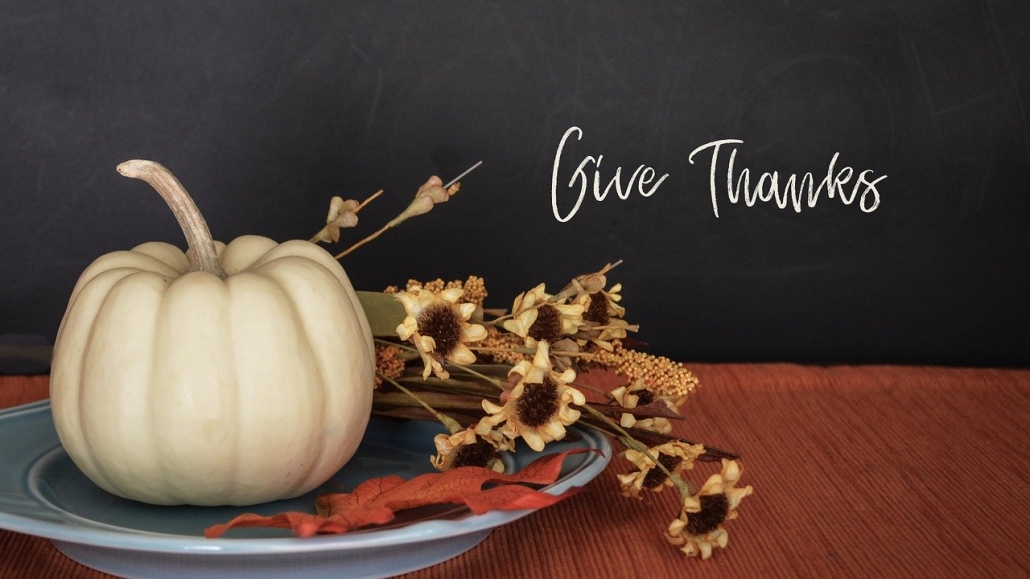 The weather has turned chilly and the leaves have changed color here in Asheville. Most of the leaf peepers have come and gone, and we're settling in for a cozy winter. Thanksgiving is just one week away, can you believe it?
In the spirit of the holiday, we'd like to take a few minutes to talk about what we're thankful for this November.
Clean carpets! (And rugs, hardwood floors, tile, grout, and upholstery.) We are thankful that we're able to bring a non-toxic, eco-friendly, and sustainable clean to so many area homes. There's something about a freshly cleaned carpet or rug that adds warmth and coziness to any home, and we really appreciate the opportunity to provide that for so many local families.
We are safe, healthy, warm, and well-fed. Let's not take it for granted. Not everyone is so fortunate as to have a sturdy, dry home; good health; plenty of food; and friends and family to share it with this Thanksgiving.
We live in Asheville! We truly do live in one of the most beautiful places on this earth, and we are so grateful to call western North Carolina home. From the breezy hot afternoons of June to the quiet snowy mornings of January, the weather is nice almost all year round. We get the most breathtaking mountain views just driving to our clients homes and businesses every day. There are so many things to do and experience in WNC—from delicious cuisine to waterfall hikes to musical events to brewery tours. And this area is populated with some of the loveliest and kindest people anywhere in the world. We wouldn't trade our home here for anywhere else.
New friends and associates! We are very active in our local business networking community, and 2019 has been a great year for meeting new people and establishing mutually beneficial business connections. We love being a part of this vibrant community, and we look forward to all that 2020 has to offer.
Cranberry recipes! Not everyone loves cranberry sauce, cranberry relish, cranberry muffins, cranberry stuffing, and all the other cranberry items that make their annual appearance at Thanksgiving. But for those of us who do, this is the time of year to appreciate all of that cranberry goodness. Get it while you can, because those cranberries are going to disappear from the supermarket before Christmas!
Our fantastic customers! Our clients are the best. Really. From the bottom of our hearts, we thank YOU for your trust, your support, your business, and your friendship. We strive every day to give you, our customers, the high quality work and friendly service you deserve, and we heartily appreciate you for helping to make our business a success!
We hope you have just as many things to be thankful for this year as we do, and that your holiday is filled with joy. Happy Thanksgiving from your friends at Five Step!
https://www.fivestepcarpetcarenc.net/wp-content/uploads/2014/05/5-Step-Logo.jpg
0
0
Star
https://www.fivestepcarpetcarenc.net/wp-content/uploads/2014/05/5-Step-Logo.jpg
Star
2019-11-21 14:43:37
2019-11-21 14:43:37
What We're Thankful for in 2019!